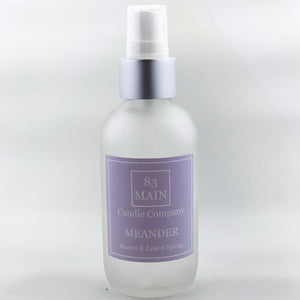 The luxurious combination of plum, amber and light musk will be your new obsession. This scent is complex, full bodied and enticing.

Room & Linen Sprays are infused with your favorite essential oils and fragrance oils as a more natural way to cleanse and revitalize the air around you. They are a great flameless alternative to eliminate odors and freshen your room and linens. Room & Linen Sprays are even safe to spray on your skin! 
Directions: Shake and spray.
Volume: 4 ounces
Ingredients: Purified Water, Polysorbate-20, Disodium EDTA, DMDM Hydantoin, and fragrance oils.