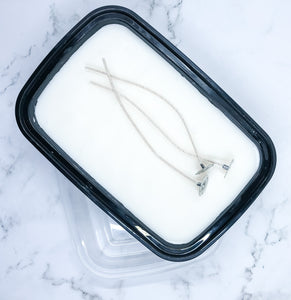 REDUCE! REUSE! RECYCLE!
Refill kits are made with our 100% soy wax with your scent of choice. Simply wipe your vessel clean and pour a new candle.
Each kit comes with a microwavable container filled with 1lb of scented wax, three wicks and instructions.

One kit fills... ONE three-wick dough bowl, TWO mason jar candles, TWO square dough bowls, or ONE and a HALF tumbler candles.